SUBALYAM WELLNESS CLINIC

Health is the responsibility of every human being. A person's commitment to his/ her family, career, the society, even the nation, all comes down to how responsible he/ she is towards this one ideal – health and well-being. Childhood is the best period to inculcate a habit and we at Sitaram are on a mission to make your child stand up to this responsibility.

What if your child…

Chooses a simple dosa over a store-bought pizza?

Chooses to exercise? Is fond of Yoga?

Leaves his/her mobile for a good read?

Chooses vegetables and fruits over biscuits and crackers?

Why wait for disease to start talking about your child's health?
Catch them young!

Am I doing enough? Am I doing it right? Is my child healthy? These are questions every parent has, especially in these times when we lug it out as nuclear families.

'Subalyam' is a novel attempt by Sitaram, a wellness clinic for children. We give you space to voice your concerns, get expert advice and engage in a discussion on your child's health.
The habits you form as a child define you as an adult. Let us teach our children to be responsible for their health. Let us teach how natural it is to make healthy choices.
Our crux areas:
| | |
| --- | --- |
| Neonatal health | Appetite and eating habits |
| Good weaning practices | Gut and bowel health |
| Suvarnasprana | Loss of appetite and weight loss |
| Developmental milestones | Weight gain and lethargy |
| Behavioural integrity | Recurrent cough and cold |
| Mental health and wellbeing | Allergies and skin disorders |
Details of Consulting Physician: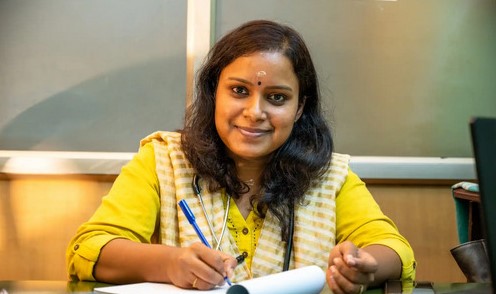 DR MEERA SUDHAKARAN MD (Ayu)
MD(Ayu), YIC (S-Vyasa)
Monday to Friday 2 pm – 6 pm | Online Consultation – Sat & Sun
FOR BOOKING
Call / Whatsapp : 90726 64664 | Mail : hospital@sitaramayurveda.com